Elevating our local students for Tomorrow!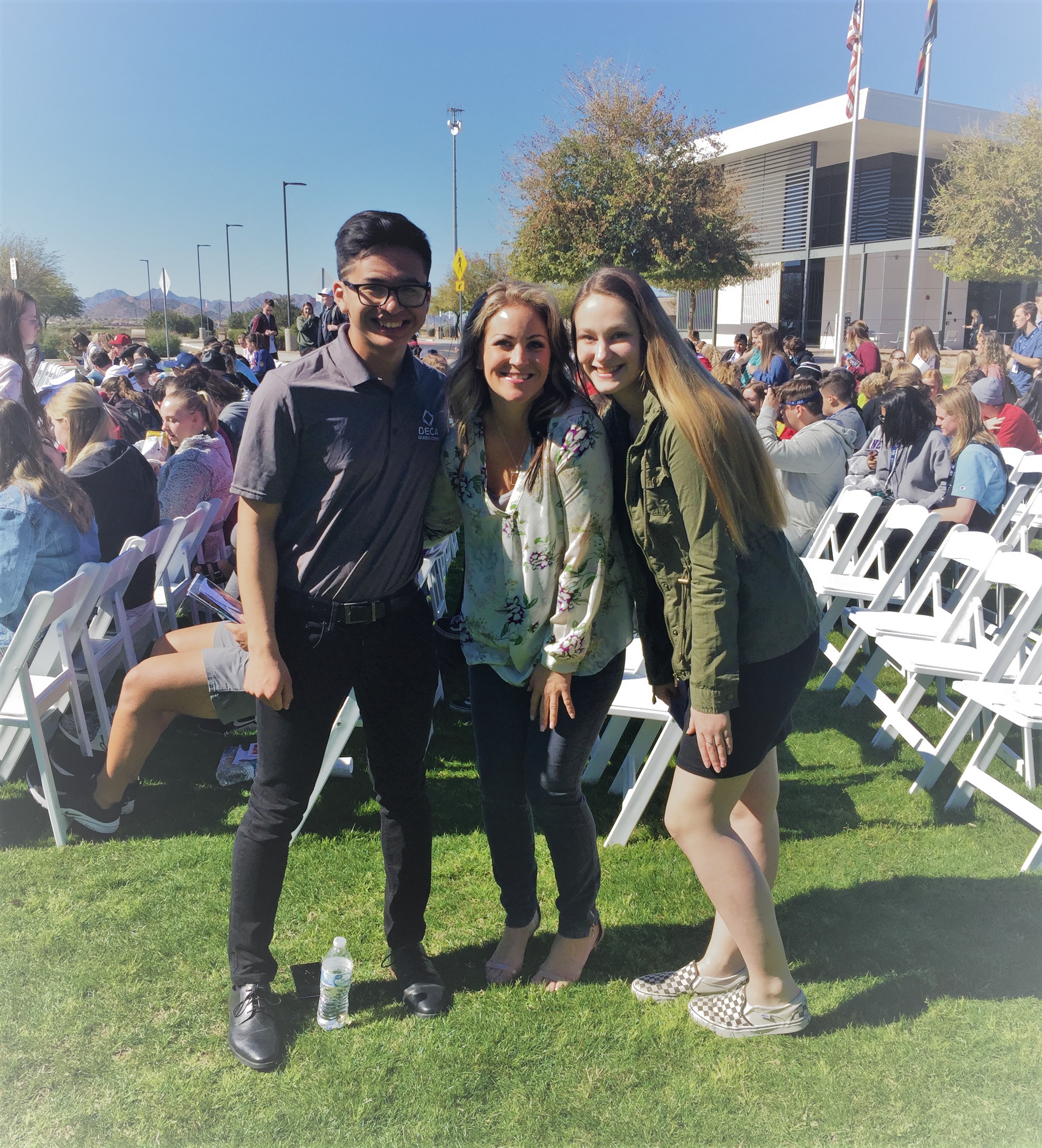 Given all that we continue to hear about the pains and challenges universally expressed from our local business community, parents, and educators, it is beyond rewarding to have been a part of creating this crazy amazing #E4TQC 'Elevate for Tomorrow' Conference for the last 3 years! I know many students are just genuinely excited to get a free day outside of the classroom walls, but this conference, even the essence of the name 'Elevate for Tomorrow,' is to help expand the awareness of the 1000+ local Queen Creek, Arizona Juniors awareness for all that exists out there in the big wide world for them to explore... for them to utilize their natural strengths, talents, and gifts...and position them to find confidence in their ability to wake up each day and feel excited to be alive, excited to contribute in ways that help them arrive at feeling satisfied, fulfilled, accomplished.
We've been building an entire conference to help them solve the "what in the world is out there for me to do mystery?" To position them to blast through any fears, doubts, confusion, and arm them with tools & insights to help them melt into what makes them uniquely awesome. To create clarity on all that exists, what kind of environment and culture they would like to work in, the kind of leader they could thrive under, and the unlimited ways they can utilize what they naturally do best to unlock the hidden source of potential that lie within us all.
Our Queen Creek Chamber of Commerce Education Committee poured our hearts into this conference to help our local Juniors realize that the more they see and explore about life, the more we can learn so much from one another. I got to facilitate a newly added Resume Building/Interview Workshop with each rotation of 350+ Juniors which was a total blast! When we share our thoughts, experiences, and unique stories, we collectively realize so much more about ourselves and get even clearer on our values, beliefs and desires.
We are excited to help these students melt into their uniquely awesome selves. Excited to help inspire them to explore their curiosities, their unique interests, and gifts with this world. We want them to tap into what they have to give and focus on what all that makes them happy. Life is too short to live without it fueling your soul!
Thank you to all of our Committee Members and Partners that made this come alive! Together, we will make a positive change that impacts our entire community and everyone in it!
Khara Erickson, Shelli Richardson Boggs, Chad McLeod, Tiffannie Barden Sechrist, Raleigh R Jones, Kayla Geoffroy, Angela Askey, Jacque Zoccoli, Chris Clark, John Scrogham, Jason Purvis, Azadeh Baghai Purvis.
Angel Air Cooling and Heating, LLC, Queen Creek Running Company, LLC,Use My Guy Services, Courtyard by Marriott Phoenix Mesa Gateway Airport,Calm Blossom Massage, Life Aligned Chiropractic, 360 Physical Therapy,Dawnie Rocca, Jabz Boxing - Queen Creek, Donna Ehrlich, Park University Gilbert Athletics, Mountain America Credit Union Queen Creek, Truwest Credit Union, Repurposed, Charity Clark Law, PLLC, San Tan Mountain View Funeral Home and Advance Planning Center, Greulich's Automotive Services, Queen Creek/San Tan Valley Independent, Central Arizona College-Maricopa Campus, University of Advancing Technology, Chandler-Gilbert Community College, Northern Arizona University, Arizona State University, Grand Canyon University, Pima Medical Institute-Phoenix Campus, Northern Air Mechanical Services, Chick-fil-A Queen Creek