Our eight-week internship programs are designed to help cultivate the unique talents, skills, and abilities of each participant through real life applications and experiences. Together we will:
Tap into the unique value and strengths of each contributing intern to meet or exceed the goals we set both individually and collectively during the course of the program. Strategizing on ideas and executions for each task, setting both personal and group-related goals.

Connect and network with local business leaders and community members to explore opportunities to bring value to their lives and their business.

Identify potential partners that have a desire to positively impact our youth and community at large.

Have fun stretching and flexing the Strengths each intern is uniquely great at to aide in their continued personal/professional development.
Lizzy Bunyard
Top 5 CliftonStrengths: Achiever, Analytical, Learner, Focus, Self-Assurance.
Lizzy graduated in 2018 from Queen Creek High and now attends Mesa Community College. Lizzy loves helping others, volunteering her time, exercising her leadership and public speaking skills in front of any crowd. She loves networking and going to business events, representing both her family-owned business Use My Guy Services, and just being her.
Alonso De La Torre
Top 5 CliftonStrengths: Input, Empathy, Woo, Communication, Intellection.
Alonso recently graduated from Queen Creek High in May and is heading to ASU in fall majoring...for now...in English:) He loves talking to people both in private and public settings and uses his WOO any chance he gets. He was even the elected Emcee for the 2019 Elevate 4 Tomorrow Conference the Queen Creek Chamber of Commerce Education Committee hosts annually for our local HS Juniors. He loves taking charge on projects, helping others by listening to their pains and challenges, and enjoys engaging with those playing active roles in society. Alonso loves PR and Journalism. He was the most recent Treasurer for DECA which he is incredibly proud of-especially with managing all of the five campaign projects he helped contribute to during this past school year.
Nevi Hauptman
Top 5 CliftonStrengths: Includer, Positivity, Belief, Developer, Input.
Nevi will be a Junior next year at Combs High. She has decided to follow her gut and pursue further education within the dental field, recently enrolling in the EVIT program for Dental Assisting for her Senior year. Nevi is in the Advance Early Childhood Education CTE Program at her school and also has a desire to be a teacher. She loves doing art and paints the most sensational pieces of beautiful sunsets and stunning sceneries. She was the President of Educators Rising and even did a TedTalk. Her Aunt, who was the President of Toast Masters was helpful to her with executing that. She was recently appointed the peer-voted winner in The Change Project's Workforce Development Training Course for being observed as gaining the most from the nine-week experience by her peers.
Jacque Quesada
Top 5 CliftonStrengths: Achiever, Deliberative, Focus, Competition, Significance.
Jacque will be a Junior next year at Queen Creek High. She loves marketing, exchanging ideas with others and collaborating on making things happen. She also enjoys public speaking and is the newly appointment DECA President for 2019/2020 school year. Jacque loves working with people and meeting new ones, even business leaders at networking events. She loves utilizing her communication skills and taking them to the marketing and business world. She loves getting involved in functions that are beneficial to the community, creating advocacy, and giving back.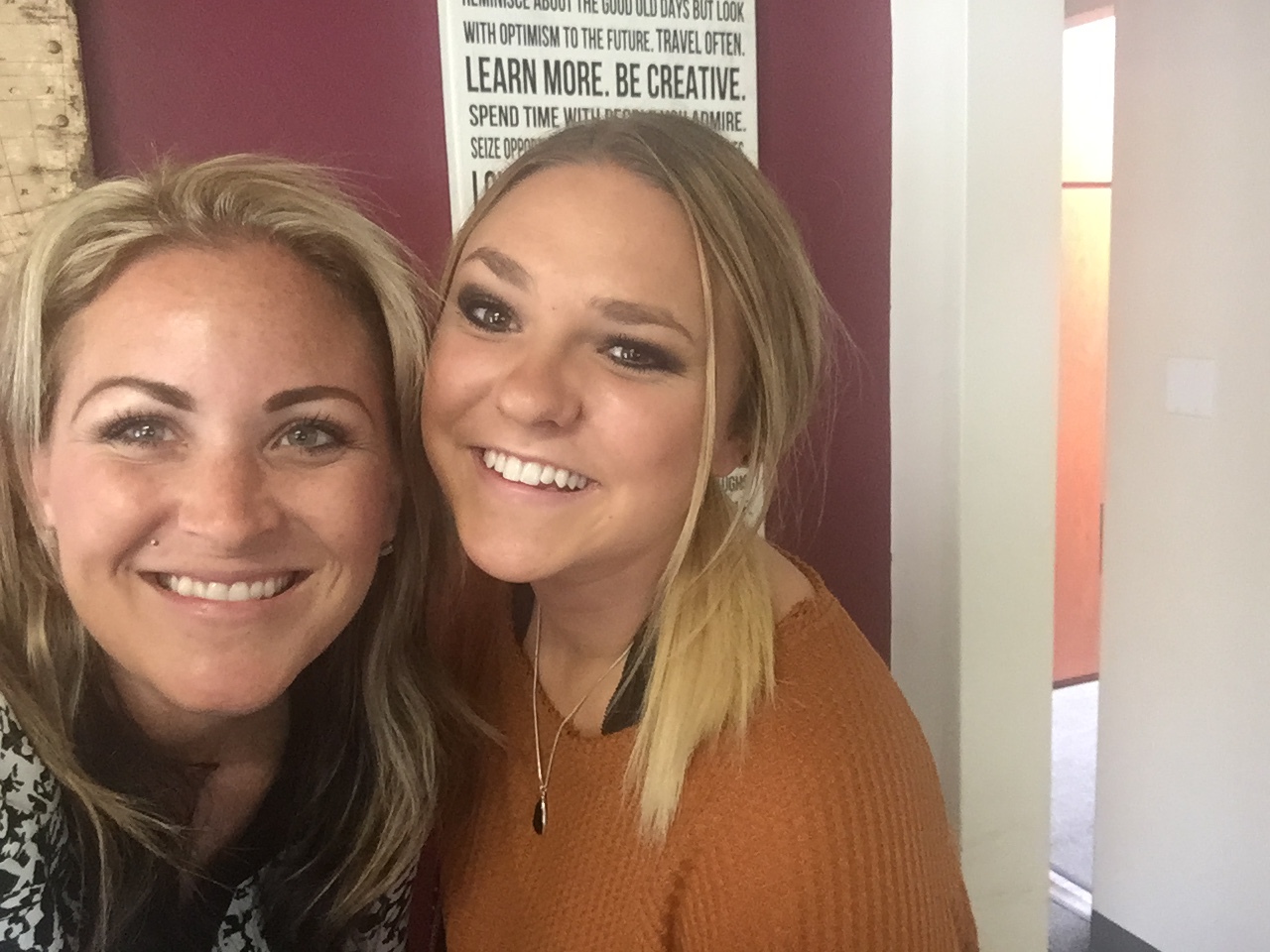 Kennedy McLeod
Top 5 CliftonStrengths: Futuristic, Consistency, Relator, Responsibility, Developer
Kennedy just graduated from Combs High School and is heading to EAC in the fall for a while before she makes her final stop at BYU. Kennedy is passionate about serving others and drawing out the greatness in those around her. She enjoys existing in roles where she is able to talk to other kids, families, and people in general . She loves thinking about what the future holds and loves being in nature. She has a charismatic personality that makes it impossible not to instantly adore.